When to use Jamstack and when not?
If you already heard about Jamstack, one of the most pressing questions in your head might still be: is Jamstack right for me? And although, as a Jamstack advocate, I may like to recommend it in any case, I just can't. Because the truth is – it depends.
Yet, Jamstack is the right choice for many business cases and brings its technical advantages to the table. In turn, these advantages translate into business advantages and help companies achieve their goals related to organic traffic, leads or conversions.
if you are a business person, and you are still looking to clarify what Jamstack actually is, we wrote a special Jamstack guide for business people that translates all its technical advantages into business opportunities.
Keep reading to find out:
Who can benefit most from Jamstack
Pros and cons of Jamstack
When to use Jamstack
Real-life examples of Jamstack websites
When not to use Jamstack
However, if you don't feel like reading, you can watch our dedicated video about the same topic:
Who can benefit from using Jamstack?
Companies are looking for different ways to optimise their digital marketing efforts and make these efforts worth time and money. The thing is, taking care of each part of such an optimisation process is way too demanding for one person or even a small team.
That's because of one main (among others) reason – growing expectations from Google and customers.
To meet these expectations, keep up with the latest trends and fight off the competition, people need solutions that give them as much control over digital marketing and its optimisation as possible. Also, such control shouldn't require more effort and more people – instead, it should be quite the opposite. As a result, the number of needed resources should stay the same or even drop.
Therefore, many people in different positions can benefit from choosing Jamstack, like:
Business owners – as their main goal is to be more competitive, well-structured and simplified.
CTOs (Chief Technology Officers) – as their main goal is to work with reliable and secure tools and keep developers happy by giving them a chance to work with hot technologies.
Marketers – as their main job is to bring more traffic and leads, provide a better user experience and deliver higher value for customers.
eCommerce managers – as their main job is to optimise the customer journey, and consequently, improve the number of conversion and conversion rates
But why do these people should consider choosing Jamstack? And, on the other hand, what might discourage them from doing that?
These are two questions that I will address now.
Why choose Jamstack?
While Jamstack offers many different benefits for its users, three of them especially stand out:
Great user experience
SEO-friendliness
High performance and speed
Great user experience
The possibility to build a fully customised user experience is one of the most important benefits of Jamstack. In addition, it's an opportunity to differentiate business or webshop from competitors because most of them look almost identical.
Mind that it's not about designing a pretty interface, and that's it. In addition, such a website (or webshop) should be user-friendly so users and customers can browse it without feeling confused or even irritated.
Think for a while – would you be likely to come back to a place where you had a bad experience? I guess not.
Just remind yourself of one of your visits to the overcrowded store, where you spent more time in the waiting line than actually doing shopping.
Why then would it be any different when it comes to visiting websites and webshops?
The very first visit of a potential customer will be deciding whether they will come back or not.
There is also one more important reason why user experience is so important – Google. To help companies out, they even gave some specific hints about what makes the user experience great from their perspective.
Things that are essential for Google:
Easy to read, relevant and helpful content
Responsive design
Fast page load speed
Clear and well-organised site architecture
And these are things that can be achieved with Jamstack, as you will find out soon.
Search Engine Optimisation (SEO)
If you are thinking that SEO is dead, I must disappoint you – it's not.
And it's even more important than ever to have a website or webshop that's SEO-friendly. And Jamstack sites are just that – SEO-friendly.
Jamstack is good for SEO because:
It means complete control over the website's content and structure. Consequently, you can easily add custom metadata, which helps Google read and index your website.
They are static, which means they consist of HTML files. And just that helps to solve many typical problems with improving a website's search engine optimisation.
They are fast, and that what's Google rewards with higher rankings. Performance and page load speed are both even more important since June 2021 and the introduction of Core Web Vitals.
Performance and speed
Page load speed and performance of a website (or webshop) affect both user experience and conversion rate. And in both cases, that impact can be either positive or negative.
If you need some stats proving the importance of performance and speed, here you are:
Almost 70% of site visitors admit that page load speed has a huge impact on their buying decision (Unbounce).
47% of site visitors expect that a website will load in two seconds or less.
40% of site visitors will abandon a website if they need to wait more than three seconds till it fully loads.
You already should know that Jamstack websites are blazing fast. And that's because:
Specific pages are pre-generated at a build time instead of a request time. In other words, if someone visits a website, the content is already there.
Using a Content Delivery Network means storing a website's files on the server closest to the visitor. As a result, it dramatically increases the page load speed.
Other benefits of Jamstack
Jamstack has much more to offer than great user experience, SEO-friendliness and exceptional performance. And what's more, the benefits mentioned below concern not only business people but also developers who make business ideas happen and grow.
| | | | |
| --- | --- | --- | --- |
| Better Google rankings | Total safety | High traffic resistance | Headless integration |
| Future-proof | Reusability (many ready-to-use features) | Cheap and portable hosting | Easier maintenance |
| Omnichannel approach (works on any device) | Component-based architecture | Developer love it | |
Cons of Jamstack
While Jamstack offers many advantages from business and technical perspectives, these come with a cost in cons and limitations.
Coding may be required – Jamstack is not a drag-and-drop page builder. Therefore if you want to update your website that's not connected to the CMS or build a custom landing page, you will need developer or coding knowledge.
Using plugins may be impossible – in the case of most technologies, all the work requires coding as you can't just use any plugins you want. However, Gatsby is an exception that offers many ready-to-use plugins.
Preview generation takes time – Jamstack sites are static, so every change means another build (that takes time). If your website is quite big, it takes a lot of time. However, Gatsby.js and Next.js creators are trying to solve that.
If you want to go deeper, we made an article with a more comprehensive list of Jamstack pros and cons.
When to use Jamstack?
For the moment, we discussed the pros and cons of Jamstack and who can benefit most from it. Now it's time to get to the point – when and when not to use Jamstack.
Let's start with the best use cases.
eCommerce websites – Jamstack helps webshops with engaging customers (thanks to page speed and better UX) and ranking higher in Google search results (thanks to good SEO and UX). And that's important because it may lead to an increased conversion rate which is the ultimate goal of eCommerce owners and managers.
Custom landing pages – thanks to combining the Jamstack website with proper CMS, building landing pages won't require technical/coding skills from marketers or business owners.
Software and SaaS websites – such websites need to make a great first impression and build trust from the beginning. Jamstack helps companies achieve both these things.
Online services – Jamstack sites are static by default, however, it offers more and more dynamic features as well. Consequently, building such websites as news portals or stock exchange websites becomes possible.
Real-life examples of Jamstack websites
Examples of Next.js websites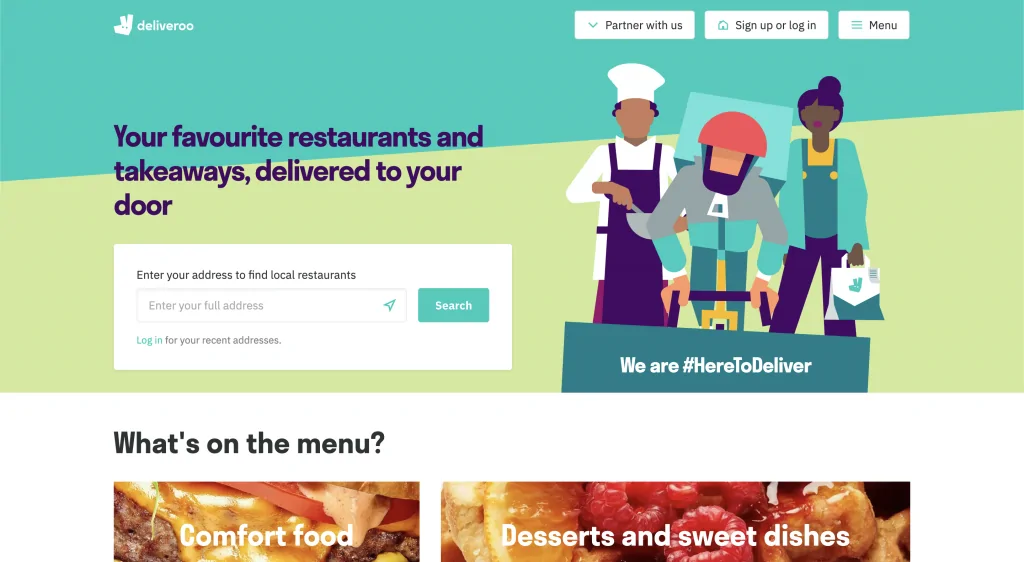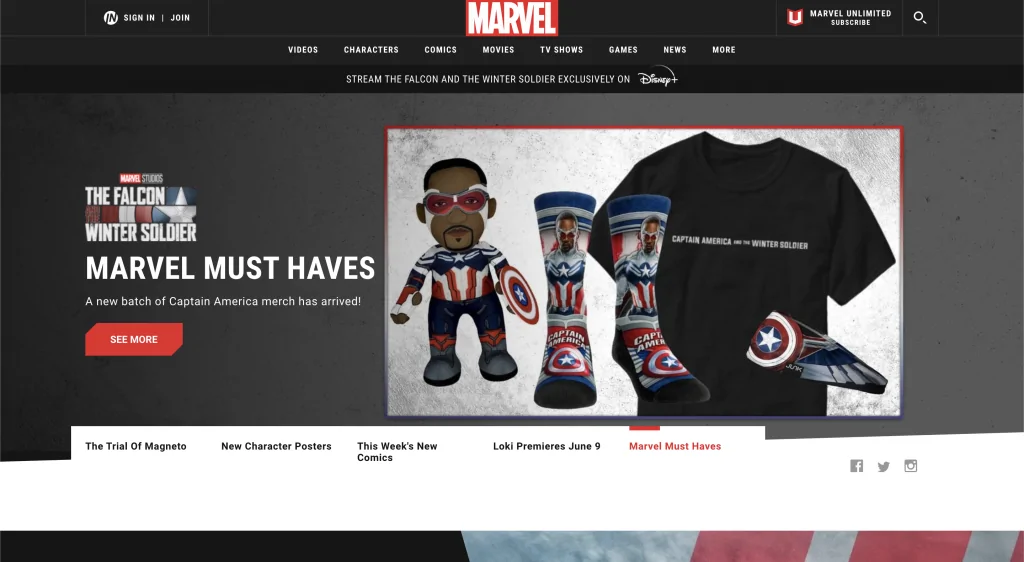 If you want more, check our article with examples of Next.js websites.
Examples of Gatsby websites
AutoloadIT is also one of our previous clients (check the case study).
If you want more, check our article with examples of Gatsby.js websites.
When not to use Jamstack?
Like I already said in the first paragraph, sometimes Jamstack is not a good idea because of its limitations or challenges.
Think twice about using Jamstack if:
You don't have enough technical knowledge (or budget to pay for it) – coding is required as well as working with APIs to use full Jamstack potential. Yes, you can connect a website to CMS (which makes updates painless), but it still requires skills. If you don't have JavaScript or React knowledge, you should hire someone who has.
You are just starting out – Jamstack is not beginner-friendly when compared to such solutions as WordPress. Therefore, if you are a small company that wants to start a business online, something easier like WP might be a better option.
You want to use plug-ins – coding knowledge and specific skills are required to build Jamstack websites, and except for Gatsby, most of the technologies don't allow for using ready-to-use plugins to add new features without much coding.
Not sure if Jamstack is for you?